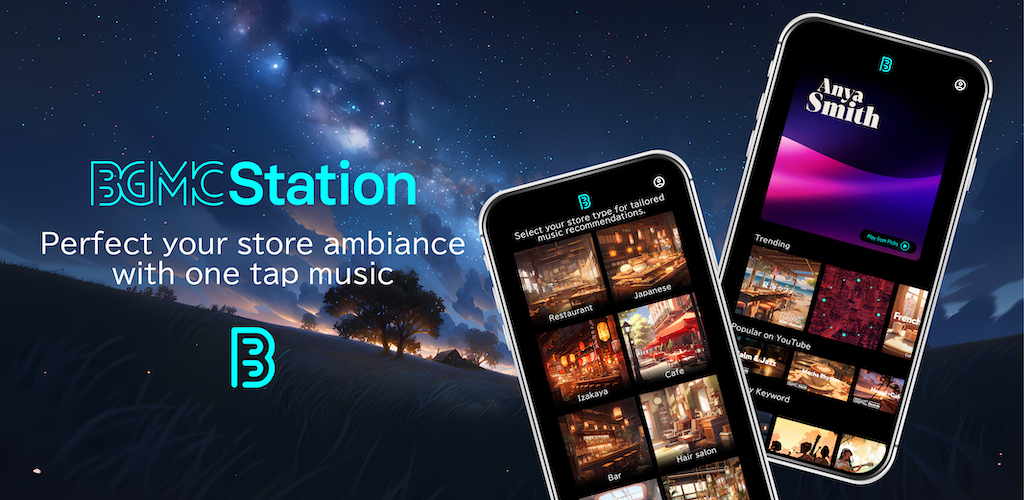 We are pleased to announce the release of our new app for Android and Amazon devices. This app is available for use on both smartphones and tablets. No additional fee is required.
Differences from the WEB Version
In this app, you can take advantage of the following features that differ from the WEB version:
Background Playback Enabled
You can play music without the need to keep the screen active.

Store-Type-Specific Music Recommendations
By selecting your store type, you will automatically receive music recommendations that are most suitable for you.

Recently Used Music Displayed
Music that you have used in the past will be displayed in the "Recently Played" list, allowing for easy access.

Popular Music at a Glance
A "Trending" list is displayed, so you can easily see what music is currently popular.
Usage Requirements
Android
Amazon
Login Method
After downloading the app, you can log in using the ID and password that you use on the WEB.