Newly added "Saxophone" and "Jazz Hiphop" albums.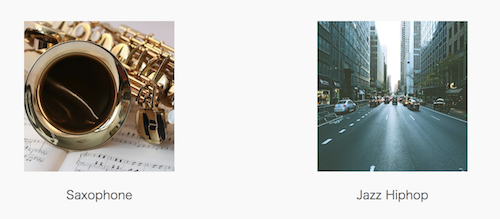 Saxophone
"Saxophone" album is an album with an adult atmosphere with a slow tempo.
It is recommended such as a restaurant in the evening.
Jazz Hiphop
"Jazz Hiphop" is a very fashionable album.
It is recommended because it makes it a stylish space such as restaurants and clothes shops.
Please feel free to use these.